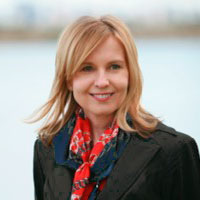 "Have you been told that you need surgery to replace or repair your knee, hip, elbow or shoulder?
Are you in excruciating pain, day in and day out, taking medications that you don't want to take due to your injury or Arthritis pain?
We can offer an alternative, a way to get out of pain and let your body heal itself!
Regenerative medicine employing Surforce – Amniotic Membrane Allograft is allowing many patients, just like you,
to recover full use of their joints without the risks,
pain and extensive rehabilitation involved with surgery!"
Tatiana Neumann, DO
Regenerative medicine specialist
Where can you get safe Amniotic Membrane Allograft?

Amniotic membrane are carefully collected from the placentas of healthy live birth babies. In the past these were discarded or used in treating burns or to speed recovery from orthopedic surgery.
Now we know that they are rich in safe amniotic membrane that have tremendous potential to naturally heal a wide variety of ailments with no known side effects!

Before and after birth extensive Health histories are done. The donor placentas are carefully selected, screened and processed then cryogenically frozen according to FDA guidelines to assure safety and potency.
This process yields ethical, safe and potent amniotic membrane that can provide nonsurgical treatments for many ailments.
What Can We Treat With Surforce?
Research is showing that the scope of what Surforce can treat is nearly unlimited, however what we can ethically and safely offer is currently limited to ailments such as: torn rotator cuffs, torn labrums, torn and inflamed ligaments and tendons, Osteo and Rheumatoid arthritis and more each day. Safe amniotic membrane also provide a rich source of proteins and growth factors that reduce inflammation and build natural scaffolding to speed tissue repair and reduce pain dramatically.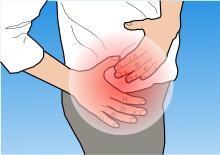 Surforce for the Hip
Many have avoided surgical hip replacement and the pain and rehabilitation time that comes with surgery. With amniotic membrane they are often able to return to normal activities quicker with less pain.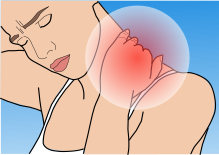 Surforce for the Neck Pain
Amniotic membrane safely applied to the appropriate areas along the vertebral column can reduce and in most cases eliminate the pain in those areas.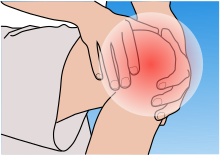 Surforce for the Knee
Before you consider minor or major knee replacement surgery learn what Stem Cells can do for you. The Knee responds quickly to amniotic membrane! It is likely that you will only need one painless injection and be back to normal in no time at all.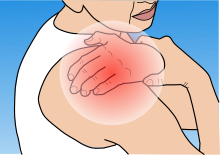 Surforce for the Shoulder
The Elbow and the Shoulder are other areas that respond quickly to amniotic membrane therapy. Tendinitis, tendinosis, torn rotator cuffs and labrums heal quickly with Surforce treatments.
This Сase of Painful Knee Osteoarthritis Was Reversed
Complex treatments, like joint reconstruction that in the past have involved painful surgery and extended rehabilitation can now often be accomplished with Painless amniotic membrane injections.
If you have osteoarthritis and joint pain or damage to soft tissues like ligaments and tendons you may not need surgery!
This case of painful knee osteoarthritis was reversed with a painless treatment of safe amniotic membrane and surgery was avoided!
Notice how the painful bone on bone condition was quickly reversed! This is Regenerative Medicine at its best.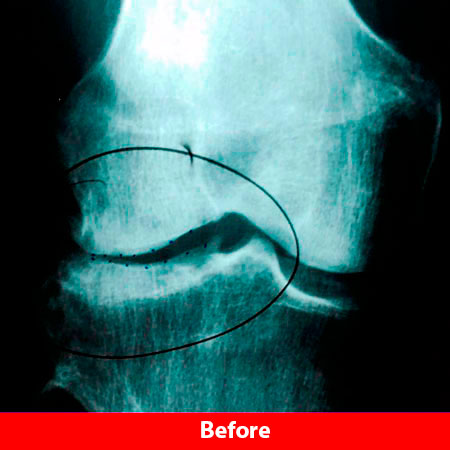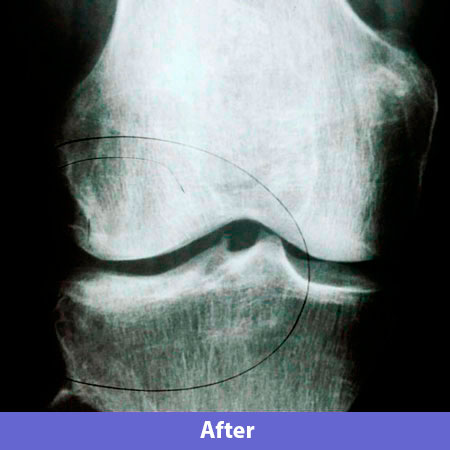 William L.
11 Seasons of Professional Football left me with a terrible quality of life that I never thought would change. Then I was introduced to Surgenex …. Now my shoulder and knees feel 100% better!!
Belinda L.
My pain level from 1 to 10 was always at a 10! It didn't matter what pills I took or what I did to try to find relief with homeopathy or acupuncture etc. The pain was unbearable, but not now…every morning I wake up and literally say, " Thank you Doc! Thank you Surgenex!"
Merci B.
After 32 years of arthritis pain, pain was all I knew. It was just kind of natural to go through the day with aches and sharp spikes of discomfort. After just one painless injection, the chronic pain in my left shoulder was completely gone!
Dr. John M.
Somehow I managed to tear the labrum in my hip and by the time I stopped to treat it, I was in severe pain due to the loss of cartilage I was bone on bone and osteoarthritis set in, I was looking at a hip replacement…Now I am not! Thank you Dr Neumann!
Amniotic Membrane Allograft Research and Application Areas
Contact us to attend our free next seminar or arrange for a private consultation: